REVIEWS
You Don't Have to Take Our Word for It!

Here's what some of our satisfied customers have to say about McKonly's Garage Inc: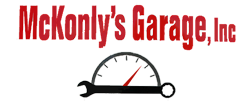 Good service, especially when I had a tire emergency.

2021 CHEVROLET EQUINOX LT Owner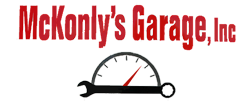 McKonly's has been servicing our cars for the past few years. They always call to disucss the work required and the pricing is very fair. They even provide a loaner if I need one.

2019 TOYOTA HIGHLANDER SE/XLE Owner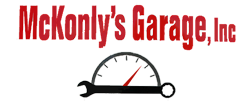 Very good experience! Good communication skill by the team.

2020 HONDA RIDGELINE RTL Owner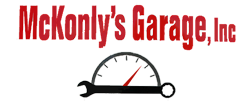 My truck needed breaks and it was an emergency because I only have one vehicle. They took it in and provided me with a loaner vehicle. It was done the next daythank you for all the good work you do!

2014 HONDA RIDGELINE SPORT Owner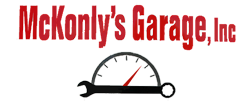 Great people with great service!

2015 VOLKSWAGEN JETTA SE Owner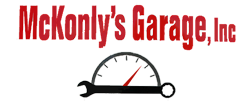 My car broke down unexpectedly, they were able to fit it in that week and get it fixed in a few days, the mechanic worked after hours to finish the job, so I could have it by the weekend. They had called with the diagnosis and the price to fix it. They also lent me a complimentary car to drive while I was waiting for it to be fixed. You are responsible for the lent car and filling the gas tank up on it when returned. Thanks for the great service

2003 TOYOTA HIGHLANDER LIMITED Owner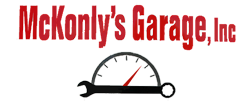 Honest, professional, affordable

2010 TOYOTA SIENNA CE/LE Owner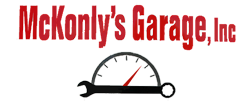 We have been trusting McKonly's to take care of our cars for the then years we've lived in the area. They have always done right by us when things went "wrong" or there was a delay due to waiting on a part, etc. We appreciate Kathy and her team.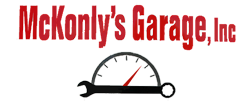 Best Prices
Lancaster, Pensilvania
They have kept my 200,000 mile 2007 Honda Fit running well. Good service and always being up front with costs and whether or not fixing something is worth it-an invaluable service when trying to get the most out of an older vehicle. Having the option of getting a loaner vehicle while my car gets inspected is also very convenient.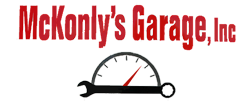 5 Star Service
Lancaster, Pensilvania
I came and brought my car in to get checked out before I head on my road trip to Connecticut. They explained things very thoroughly and answered any and all questions I had. With me being a female they didn't talk down to me and wished me luck on my trip! They do great services here and I do highly recommend you come to them ! You won't regret it !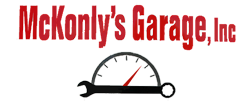 Amazing Service
Lancaster, Pensilvania
We buy cars for keeps, and Mckonly's excellent service allows us to keep them reliable for the long term. Both of our cars have well over 100k miles on them and are 10+ years old. We trust McKonly's, and they do a great job recommending and performing the services that we need to keep us on the road without worries at an affordable price.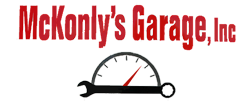 Honest and Dependable
Lancaster, Pensilvania
After explaining my car issue to McKonly's Garage, they truly 'squeezed' me into their schedule because they didn't think my car was safe to drive. After looking at my issue, my car was DEFINITELY not safe to be on the road and they kept me completely informed during the entire process. Truly the nicest garage that I have ever been to, and I feel like I am in good hands every time I go!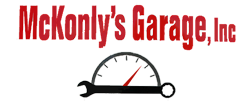 Highly Recommended
Lancaster, Pensilvania
McKonly's does quality work at a fair price. In the computer age, I still like to get to know the people I do business with. McKonly's staff is not only professional, but actually caring to their customers personal needs. Stopped in to make an appointment for brake issues. They were busy, but able to take my car that day and drive me home. They called me with estimates to fix problem and took care of everything over phone and dropped car off at my home. Don't know where you can get personalized service like that. Service visit before this one, I was able to pick car up after hours. I like the flexibility. Give them a try!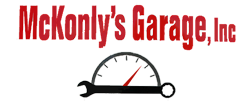 Good service, especially when I had a tire emergency.
2021 CHEVROLET EQUINOX LT Owner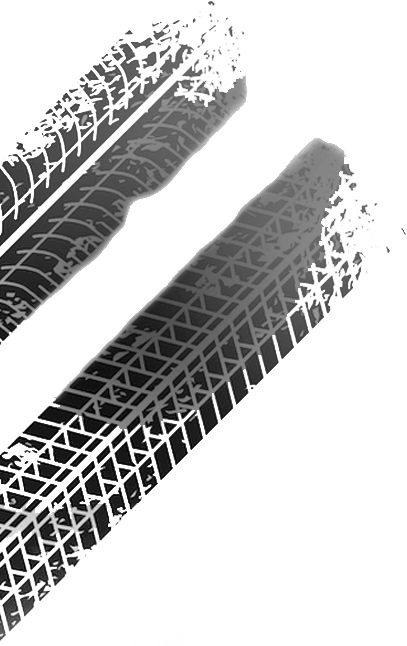 Get free Coupons
Take advantage of these great offers!
Buy a qualifying 4-Tire Package and get free tire rotations for the life of the tires
Buy a Battery, and get free terminal service for the life of the battery